Microsoft Dynamics 365 for Sales
Find out how Dynamics 365 Sales can transform the way you do business. Bring together the art and science of selling. Connect with buyers like never before by combining seller intuition with artificial intelligence. Get to know this robust Sales Software.
The buying process is a journey – let your salespeople lead the journey
Today's shoppers are changing the rules of the game. They want experiences that include transactions without obstacles. But that is not enough. Don't settle for simple transactions and interactions; provide your shoppers with unique, trust-building experiences. Transform the sales experience with Microsoft Dynamics 365 Sales.

Sell smarter with contextual AI
Focus on the right customers, build trusting relationships, and quickly take action with AI-generated guidance to optimize shopping experiences

Boost sales productivity with fully integrated tools
Get more time to attract customers with integrating tools that you already know and an intelligent optimization system to optimize the sales process.

Increase profitability on sales with advanced information
Identify and replicate successful sales calls by leveraging conversational intelligence and help teams sell smarter by applying contextual insights generated through AI.

Give sellers everything they need to build relationships
Stay focused on relationships using unified data and solutions from LinkedIn Sales Navigator, Microsoft Dynamics 365 for Sales, and Office 365.

Improve staff readiness and sales performance
Advise sellers effectively by leveraging existing information to draw conclusions and make decisions based on real-time data and emerging trends.

Innovate with sales solutions designed to evolve
Drive digital transformation with adaptable and scalable sales solutions that are easy to customize, extend, and connect with other services and applications you already use.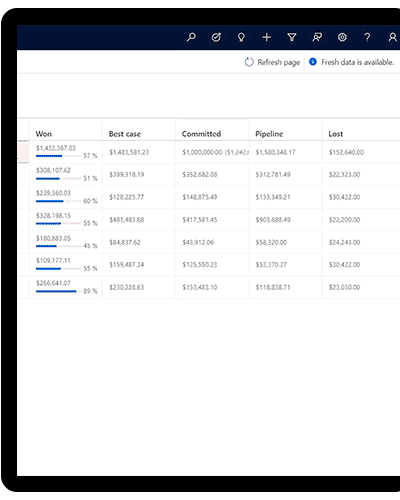 REAL CUSTOMERS, REAL RESULTS
"After implementing Microsoft Dynamics and Microsoft 365, we obtained a 60% reduction in our operating expenses and an increase of 20% in our sales, even during the pandemic caused by COVID-19″.

Jeroboam Sánchez López
Director Ejecutivo de Grupo Fyttsa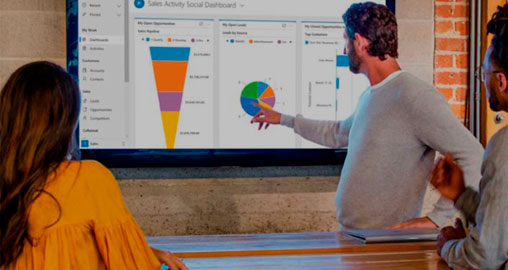 Boost your business strategy and launch digital sales with Microsoft Dynamics 365 for Sales.
Almost 80% of successful organizations say that the functions of their current sales tools are the key for their sales team to achieve their revenue goals.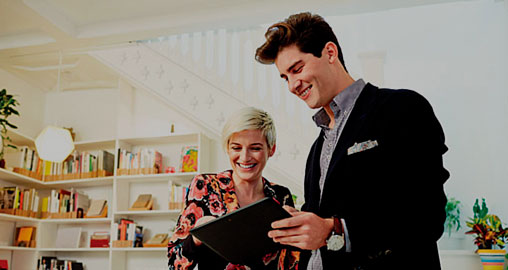 TRY DYNAMICS 365 FOR SALES
Sign up for a free trial version
* Try the application 30 days for free.
* No need to provide payment information or install any software.
* Use sample data or your own data.
* Work in Microsoft's trusted cloud.
EXPLORE MORE COMPLEMENTARY SOLUTIONS
START YOUR DIGITAL TRANSFORMATION HERE
COMMUNITY
Consult blog articles and answer your questions immediately
Access the platform for specialized ON-DEMAND events for your business.
CONTACT
Request that we contact you. An expert in Dynamics 365 will be in contact to advise you.
| Envíenos un mensaje | |
| --- | --- |