Microsoft Dynamics 365 Business Central
Combine multiple systems into a single connected application that brings together your business processes. Improve efficiency with automated tasks and workflows, all from familiar Office 365 productivity tools.
Connect your business and grow
Go beyond the limits of basic accounting software. Dynamics 365 Business Central is a comprehensive SMB ERP business management solution that helps you connect your finances, sales, service, and operations to streamline business processes, make smart decisions, and improve customer engagement.

Choose cloud or on-premises
Break down your organization's silos by using a comprehensive SMB ERP solution that can run wherever you need it and that offers the same user experience in all implementation modes.

Connect your data with Microsoft 365
Link company data with productivity tools like Microsoft Outlook and Excel to improve the customer and employee experience throughout the business process, from offer to payment.

Deliver on the results promised to customers
Track customer agreements to quickly access details on pricing, discounts, delivery dates, product availability, and order management status.

Promote continuous optimization of processes
Improve results and productivity with real-time system suggestions based on historical data that guide employees through workflows.

Make more profitable financial decisions
Connect Power BI data, charts, and reports between accounting, sales, purchasing, and inventory teams to extract more accurate insights and make financial decisions with confidence.

Innovate with sales solutions designed to evolve
Drive digital transformation with adaptable and scalable sales solutions that are easy to customize, extend, and connect with other services and applications you already use. Take the next step with Business Central, ERP for SMEs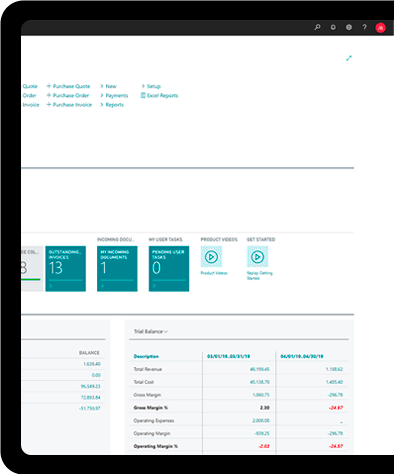 REAL CUSTOMERS, REAL RESULTS
"The implementation of ERP allowed us to unify all those different platforms that did not have the best communication with each other, with a comprehensive system where all the functional areas of the company are connected".
Shakib Kuri
Dalfiori Operations Manager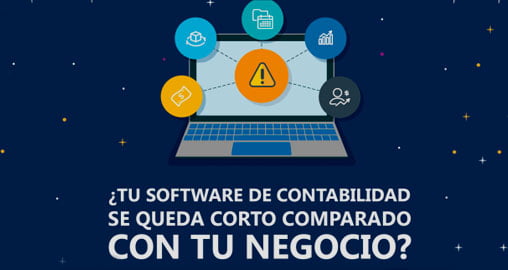 Is your accounting software falling short compared to your business?
Microsoft Dynamics 365 Business Central is an all-in-one business management solution that easily connects people and processes. It's deeply integrated with Office 365 and includes built-in intelligence, making it easy to use and help you make better business decisions.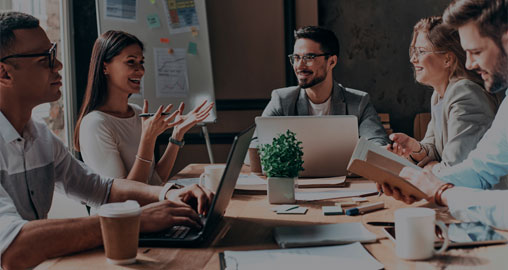 TRY DYNAMICS 365 BUSINESS CENTRAL
Sign up for a free trial version
* Try the application 30 days for free.
* No need to provide payment information or install any software.
* Use sample data or your own data.
* Work in Microsoft's trusted cloud.

100% remote, agile, flexible and zero risk implementation
LAMBDA is a modern implementation methodology based on 11 milestones, which are executed by an implementation team made up of your company's work team and ATX as a process guide.
EXPLORE MORE COMPLEMENTARY SOLUTIONS
START YOUR DIGITAL TRANSFORMATION HERE
COMUNIDAD
Consult blog articles and answer your questions immediately
Access the platform for specialized ON-DEMAND events for your business.
CONTACTO
Request that we contact you. An expert in Dynamics 365 will be in contact to advise you.
| Envíenos un mensaje | |
| --- | --- |